CAF Lone Star Wing plans ride day events May 23, May 30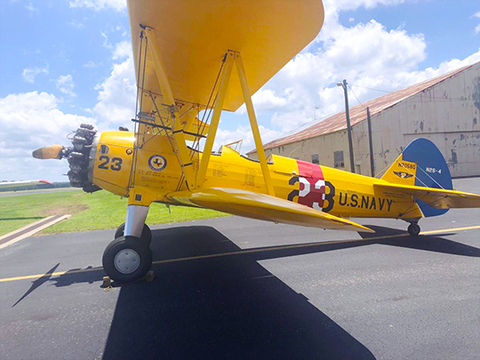 The Lone Star Wing will host a full day of flights in the historic open cockpit PT-17 Stearman airplane on Saturday, May 23, and Saturday, May 30 at the Harrison County Airport.
Take a step back in time! Journey over the City of Marshall and the surrounding area, take some excellent pictures with the aircraft, and have a memory to share for a lifetime.
Rides on this historic aircraft will have a special discount rate of $150 for 20 minutes. Proceeds from the ride will benefit the Marshall/Harrison County-based Lone Star Wing of the Commemorative Air Force.
Ride days start at 9 a.m. and last throughout the day. Volunteers will be wearing safety gear, masks and gloves and the airplane will be sanitized before every rider. You can get more information or book your flight at www.lonestarwing.org, or call (903) 703-5353.
Address: 2020 Warren Dr. Marshall, Texas 75672
Harrison County
Marshall, TX,
More Info: https://www.lonestarwing.org/?fbclid=IwAR2XM0CCZalotI1Da1lIMrEBuHvHaLIDf57oKQrUBfw3tXioI3vgzMVJ9KA