CAF Lone Star Wing - Ride Day !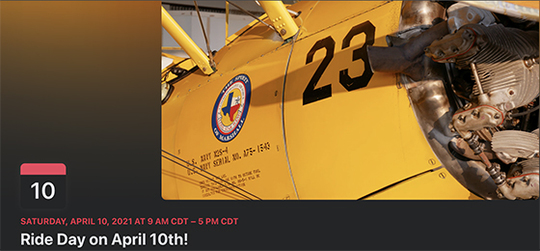 Grab yourself a ride in our PT-17 for the special rate of $150/20 minutes on April 10th. We'll have COVID-19 precautions in place, so bring your mask and we'll be happy to chat and tell you all about our awesome airplane from 6' away.
If you have any questions about picking your time, costs, or anything else, feel free to email us at lonestarwingcaf@gmail.com or call us at (903)702-5353. We look forward to sharing our airplane and our love of WWII aviation history with you! Walk-up ride sales are welcome!
You can book your ride on link
Harrison County
Marshall, TX,
More Info: https://www.lonestarwing.org/booking