Wall of Achievers
The Commemorative Air Force (CAF) is dedicated to educate, inspire, and honor through flight and living history experiences. We proudly showcase these individuals which have at one time participated in one of the CAF's educational programs. This website allows us to celebrate their success and achievements.
---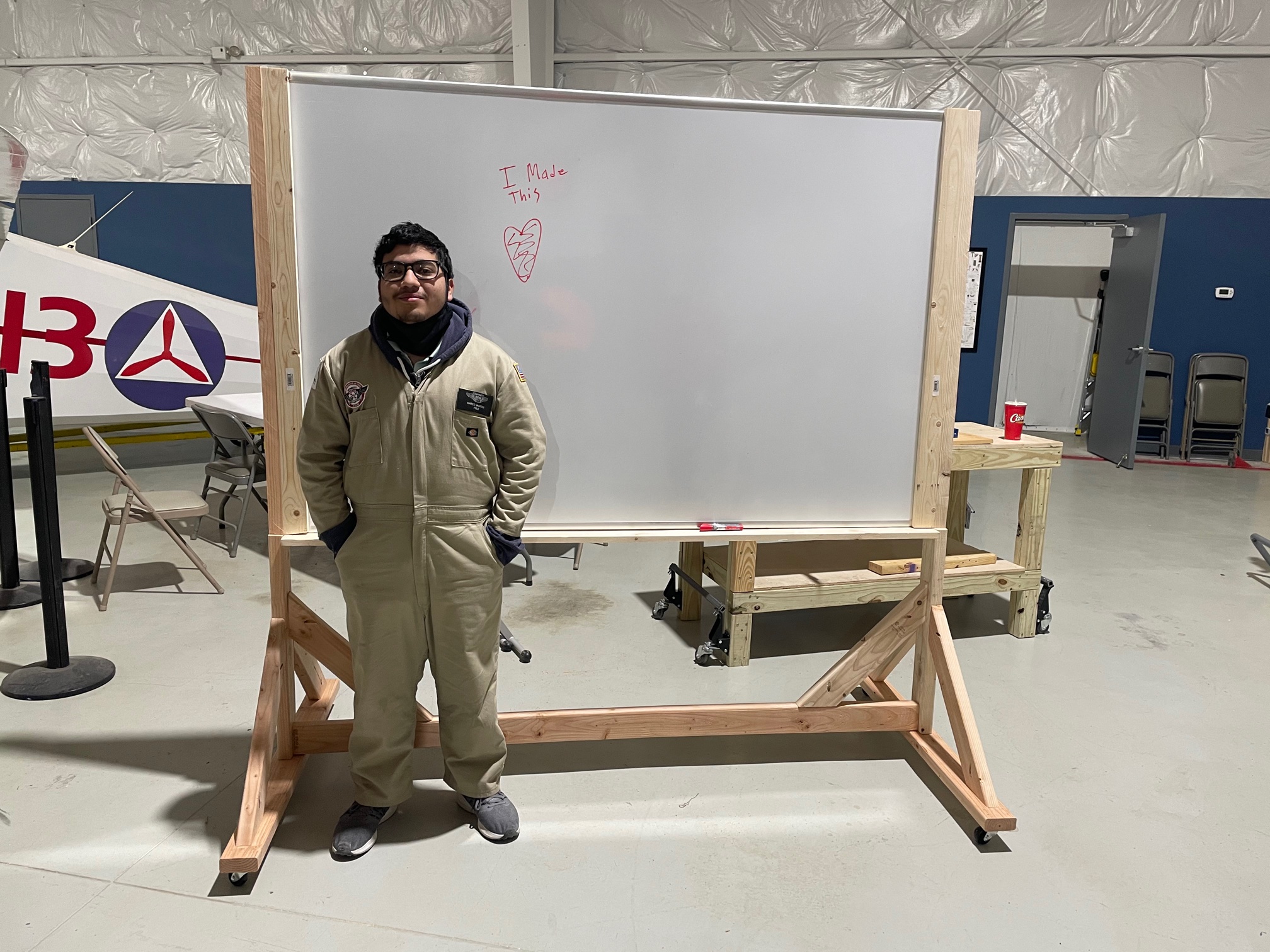 Marco
February 12, 2021 (Dallas, TX) Marco volunteered to take on a special project during his Internship at CAF headquarters. Taking it from concept to completion, he designed a portable white board stand that is backed with a cork board. He said the planning and research were the most difficult parts, but through the process learned how to use new tools, which "will help me in the future."
"This was one of the biggest projects I've ever done and I'm proud of myself for finishing it." Nice work Marco!
---
---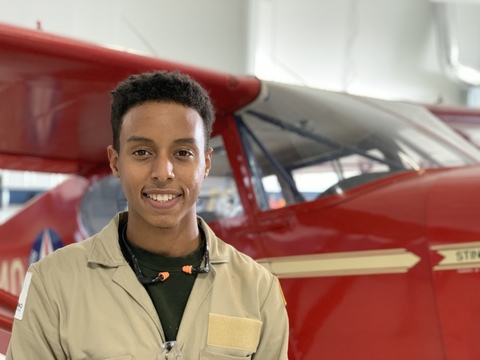 TROY
November 11, 2020 (Dallas, TX) Four months ago in August, Troy was awarded a $10,000 flight training scholarship from Citation Jet Pilots, administered by Blue Sky Educational Foundation. Before he received the scholarship, Troy was tasked with passing the FAA private pilot airplane written knowledge exam. During the past 4 months, he studied for the test and a week ago passed, qualifying him for the full scholarship. Currently he has 12.7 hours glider flight time and soon, with the financial support of the Citation Jet Pilots, he will take a big step in fulfilling a lifelong dream of obtaining his private pilot's license.
---
---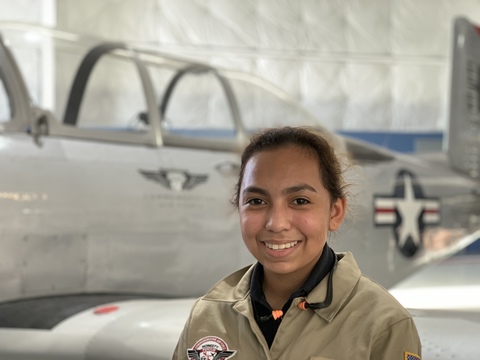 ERICA
November 11, 2020 (Dallas, TX) Congratulations to Junior Erica who has been accepted into the NASA Johnson Space Center 2020-2021 Texas High School Aerospace Scholars program! The four month long program includes rigorous and authentic STEM coursework provided by NASA. The program is set up for High School juniors. Only the highest achieving students are invited to attend the 5-day virtual experience plus a 2-day on site visit to NASA's Johnson Space Center in Houston during the summer. Mentored by NASA scientists and engineers, students work in teams to plan a mission to the Moon and Mars.
---
---
---