<< Back to Blogs
Want to follow That's All Brother's trip?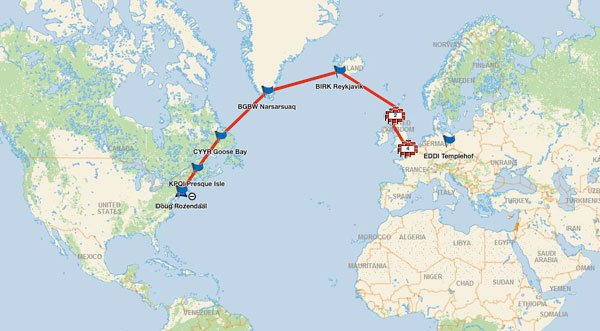 That's All, Brother Pilot Doug Rozendaal is helping the public track the journey across the Atlantic. If you want to follow, like really follow. Here are the deets-
I've made a page where Garmin will dump my tracking data and I can dump things the CAF media folks will use on the CAF Home page. It will have a link to real time tracking and sattelite Text messaging from the flight. I will try to photos etc. It will be a dumping ground that the pros will edit. I am off to CT tomorrow to start the journey!