World War II Weekend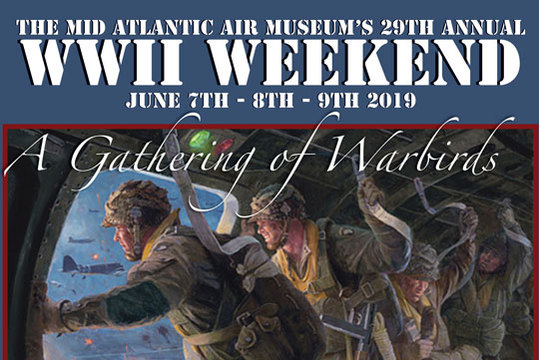 Are you looking for a weekend jam-packed with WWII Veterans, Warbirds, and re-enactors?
The Commemorative Air Force (CAF) Capital Wing will return to the "A Gathering of Warbirds" - 29th Annual World War II Weekend with our TBM 'Avenger' "Doris Mae," June 7-9, 2019!
For the full schedule, airshow roster, and happenings of this three-day show visit http://www.maam.org/maamwwii.html.
Reading Rgnl/Carl A Spaatz Field
Reading, PA,
More Info: http://www.maam.org/maamwwii.html