Wing Nuts Flying Circus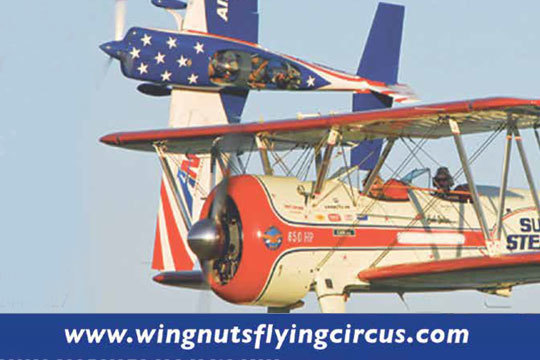 Wingnuts Flying Circus Airshow and Fly-in which will take place at Gould Peterson Memorial Airport (K57) on July 13, 2019 in Tarkio, Missouri.
This event will bring general aviation pilots, aviation industry leaders, government officials and Members of Congress together to share our mutual passion for flying. The Wingnuts will host an aviation town hall meeting on Saturday morning to discuss the issues facing general aviation today. This is going to be a spectacular event and we would be honored to have your attendance to help make it a success. Food and drinks will be available throughout the day. If you would like to fly in the day before, Friday the 12th, there will be a dusk aerial demonstration followed by a celebration that evening with plenty of food, beverage and music. The show will start at noon on Saturday and will feature many great acts including the Aeroshell Aerobatic Team, Jerry 'Jive' Kerby, Chuck Aaron and many more! There will also be a very spirited celebration after the show on Saturday night. This promises to be a great time as the show continues to grow. Please contact us about runway lengths and airport questions. Also, there is a high quality 4000 x 100 foot grass strip available next to the concrete runway if desired. Please visit the website www.wingnutsflyingcircus.com for show updates.
!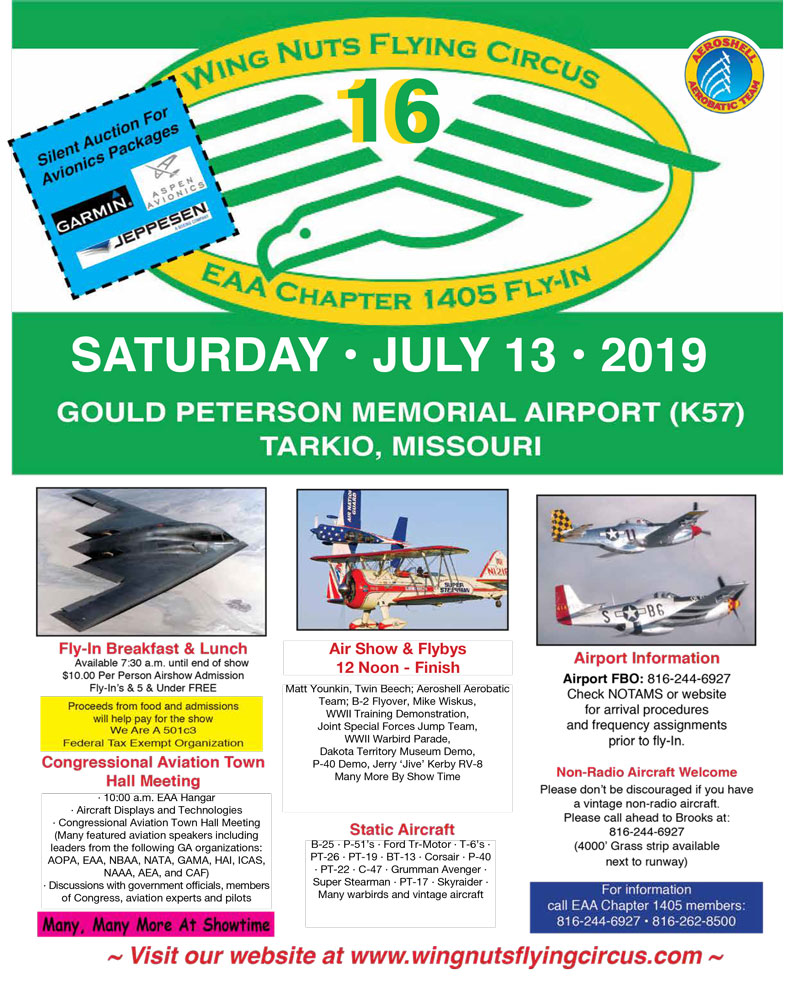 Gould Peterson Municipal Airport
19206 State Hwy O
Tarkio, MO, 64491
More Info: http://www.wingnutsflyingcircus.com/