Party time at the Lake Superior Squadron Hanger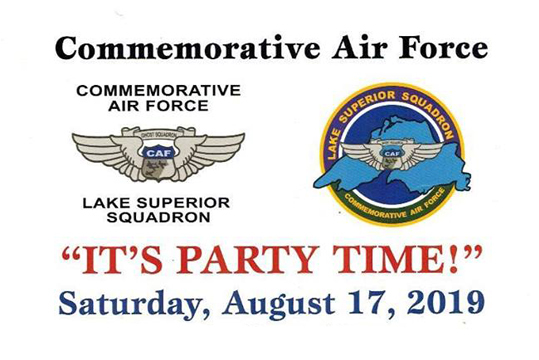 Join us for a fun day of Food, Planes, Cars, and Music! The party starts at 8am and goes until Sunset.
Some of the events for the day 8AM to 9:30AM Pancake Breakfast 12PM BBQ Lunch 5PM to 7PM Music by the Blue Water Big Band
In addition to food a music, we will be hosting a Car show at the hanger, times will be announced when finalized.
Don't forget you can also view some great planes and the museum exhibits while you are there!
Richard I Bong
Superior, WI,