Veteran's Day Dinner Dance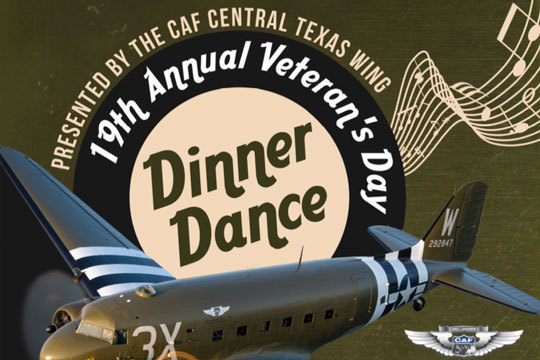 Veteran's Day Dance Tickets are now on sale. Tickets may be purchased on line at www.centraltexaswing.org or by calling Peggy at 512-805-8226 or the hangar at 512-396-1943.
Tickets are $50 per person and a table for ten can be reserved for $500. VIP tables on the dance floor are available for $600 but are limited in number. Tickets may be purchased at the gate on dance night but will remain $50 and will not include dinner.
You are welcome to call with a credit card number or mail a check to the Central Texas Wing, 1841 Airport Dr. San Marcos, TX 78666, and we will send you tickets in the mail or hold for will call. See attached for the Dinner Dance flyer.
Dress for the event - Period attire (40's) civilian and military is encouraged, others come in street clothes for comfort please no Halloween costumes. Come early to view the WWII aircraft outside the hangar. Festivities start at 6 pm with a BBQ Dinner provided by Fuschak's followed by swing dance lessons until 7:30 when the fabulous Sentimental Journey Orchestra starts with the tunes of Glenn Miller. A dance contest, silent auction and period attire dress contest round out a night of fun and enjoyment. Beer, wine, sodas and water are available.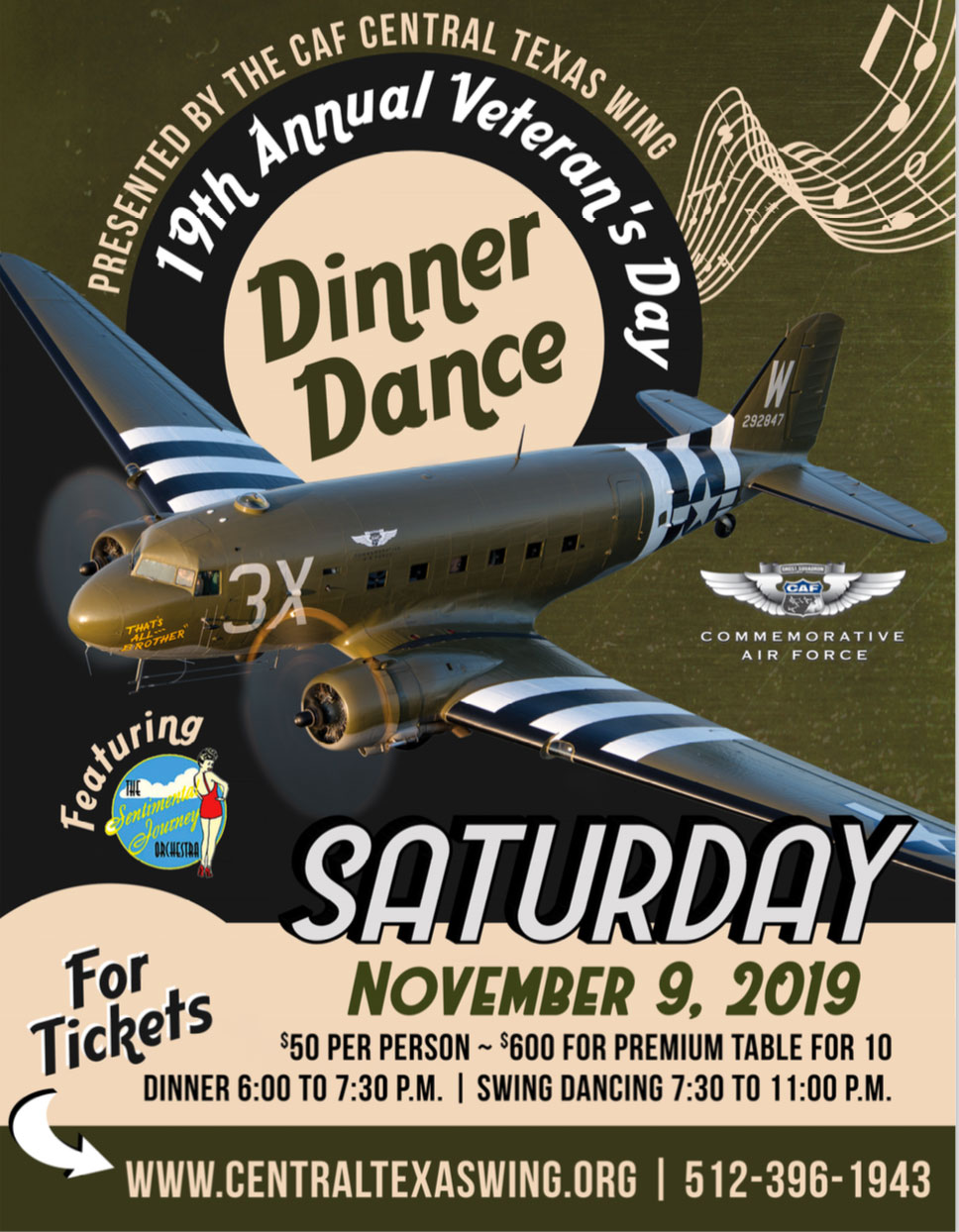 San Marcos Muni
San Marcos, TX,
More Info: https://www.centraltexaswing.org/