CAF Minnesota Wing - Memorial Day Flyover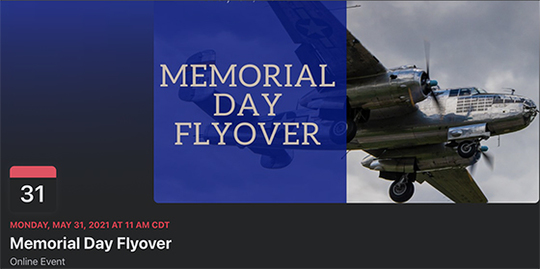 On Memorial Day, we are planning a flyover of 15 Twin Cities cemeteries to help honor the veterans we have lost.
We want your help picking which cemeteries to fly over. You can make suggestions in the event or message them to us. Two weeks before Memorial day, we will announce the locations. How else can you help? Help us fund this flyover and be a part of it by making a donation of any amount.
Our goal is $5000 and we know we can do it!
South St. Paul Municipal Airport
310 Airport Rd Hangar 3
South St. Paul, MN, 55075