WWII Pilot Training Camp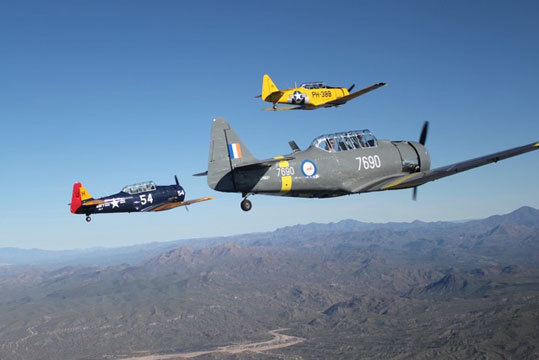 ENLIST TODAY IN THE UNITED STATES ARMY AIR FORCES
You Can Become a Fighter Pilot!
The Utah Wing of the Commemorative Air Force is excited to announce that it will be holding a WWII Pilot Training Camp at the Historic Wendover Army Air Field. During your five nights and four days of training you will:
Receive a Flight Suit and Pilots Log Book.
Barracks accommodations for five nights.
Three meals per day in the Mess Hall.
Training materials
Receive Ground School Training on all aspects of flying operations.
Take Primary Flight Training in the PT-17 Stearman.
Conduct Advanced Flight Training in the AT-6 Texan
Air Cadets will be flying everyday during this condensed training course and upon completion will Graduate and earn their WINGS!
TRAIN WHERE THEY TRAINED! SLEEP WHERE THEY SLEPT! EAT WHERE THEY ATE!
Air Cadets will be sleeping in the WWII Barracks and messing (eating) in the WWII Mess Hall. Ground School will be conducted in the massive Enola Gay Hangar. Visit the WWII Service Club on base while not training for a little relaxation or just sit on your bunk in the barracks and write a letter home on your footlocker. You will be immersed into the lifestyle and culture of the USAAF while serving during this Training Camp. You will learn what it was like to be an Air Cadet during WWII.
DON'T DELAY! ENLIST TODAY! YOUR COUNTRY NEEDS YOU!
Wendover
Wendover, UT,