Fly the Fortress & Friends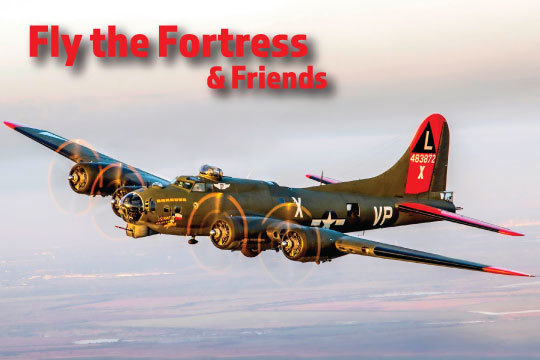 It's been over 75 years since the largest air armada the world had ever seen lifted into the skies over Europe, but on Friday, Saturday, and Sunday July 15, 16, and 17, history will come alive when the most iconic aircraft of World War II joins the St Joseph, Missouri Air National Guard Fly-In for a weekend of aviation history and horsepower as the Commemorative Air Force B-17 Texas Raiders roars into St. Jo.
Attending CAF aircraft will also include the ferocious SB2C Helldiver dive-bomber, the popular SNJ / T6 Texan advanced trainer in which thousands of airmen trained for combat and a twin-engine Navy transport in which the whole family can fly together. All three warbirds will offer cockpit tours and flights and Living History Flights.
For more info or to book your flights click the link below.
Rosecrans Memorial
St Joseph, MO,
More Info: https://fb.me/e/3e9zFVaMO