Fly the Fortress & Friends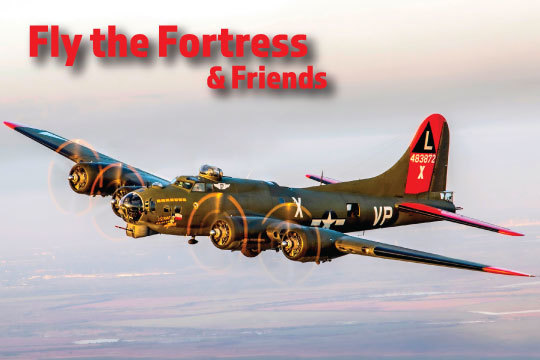 The B-17 Texas Raiders will reunite with Sioux City Army Air Base as part of the 80th Anniversary of the airfield in Sioux City. Now called Sioux Gateway Airport, the air base was built after the bombing of Pearl Harbor.
Hosted by the Mid America Museum of Aviation and Transportation, local chapter 291 of the Experimental Aircraft Association and Hawthorne Aviation, the event will also include the only flying example in the world of the notorious Helldiver dive-bomber, plus the popular SNJ/T-6 Texan advanced trainer in which thousands of airmen trained for combat, and a twin engine Navy transport in which the whole family can fly together.
For more information or to book your reservation to ride, click the link below.
Sioux Gateway/Col Bud Day Field
Sioux City, IA,
More Info: https://b17texasraiders.org/index.php/85-airshows/454-sioux-city-warbird-festival-july-19-july-24