CAF Colonel Gathering at EAA AirVenture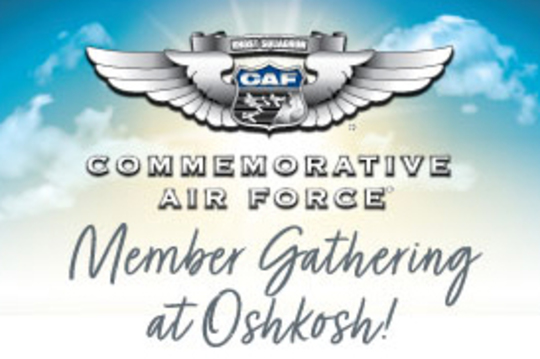 Join your fellow CAF members at EAA AirVenture for a pizza and beer gathering for CAF Colonels. This event will take place at Basler Turbo Conversions, 255 W 35th Ave, Oshkosh, WI at 6:30 p.m.
Keep in mind there is limited parking available in the Basler lot. Please consider carpooling or using a rideshare app like Uber or Lyft.
Click the link below to RSVP!
Wittman Regional Airport
Oshkosh, WI,
More Info: https://commemorativeairforce.org/pages/event-rsvp