Mississippi Wing Hangar Hangover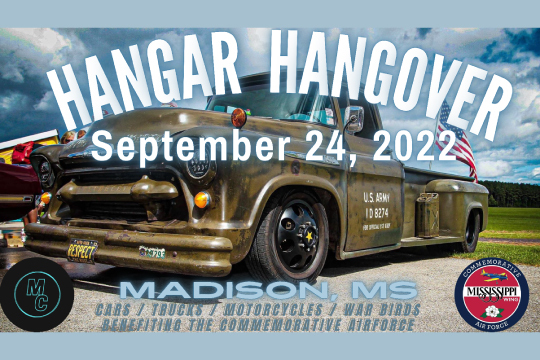 Minty Culture joins the Mississippi Wing of the Commemorative Air Force for Hangar Hangover 2022!
More show cars will be accepted. More aircraft will be present. BIGGER, BETTER, DON'T MISS OUT!!!
September 24, Madison Air Center in Madison, Mississippi.
Spectators are FREE
Tickets & Fees only for registered vehicles
Passengers are FREE
For tickets and more information click the link below.
Bruce Campbell Field
Madison, MS,
More Info: https://www.mintyculture.com/event-details/hangar-hangover