Conroe Home Town Rides Day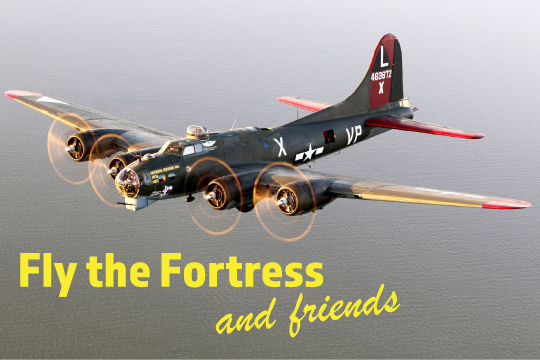 Put your hands on history and experience historic American military aviation up close! Don't miss this chance to come aboard the Commemorative Air Force B-17 Flying Fortress Texas Raiders, to tour the iconic bomber plus other historic World War II era aircraft. Noteworthy for their level of restoration and historic importance, these aircraft will appear at their home base at Conroe – North Houston Regional Airport.
Click the link below for more information and to book your ride.
Conroe-North Houston Regional Airport
5260 Central Parkway
Conroe, TX, 77303
More Info: https://b17texasraiders.org/index.php/85-airshows/458-conroe-home-town-rides-day-oct-22