CAF Warbird Tube - The Life of Chuck Yeager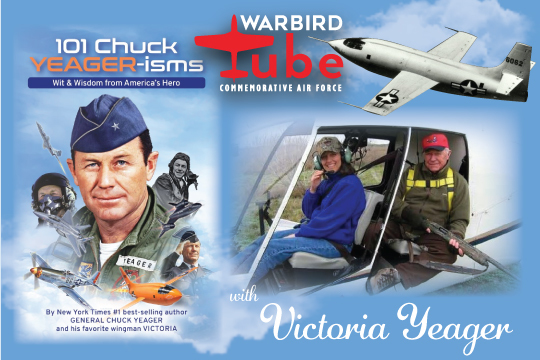 Online Event Join us Wednesday, October 5 at 7 p.m. Central, for a riveting discussion with Victoria Yeager. Victoria recently penned a book called "101 Chuck Yeager-isms" that chronicles the life of her late husband, Chuck Yeager, who is one of the most celebrated aviators in history. Yeager's many accomplishments include being the first pilot to break the sound barrier.
Register to attend at the link below.
Dallas, TX, 75237-4728
More Info: https://attendee.gotowebinar.com/register/4564064395800481040