WWII Heritage Days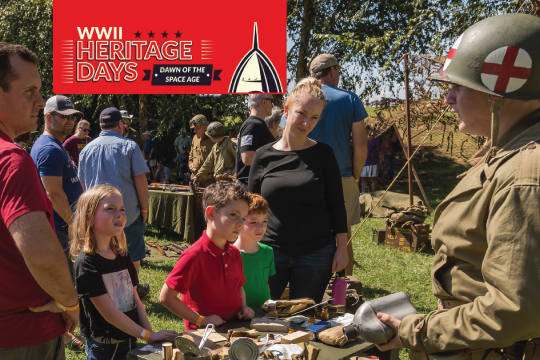 Celebrate the 1940s and salute the Greatest Generation at Georgia's oldest and largest World War Two-themed event. Vintage aircraft rides, military vehicles, living history displays and education activities for the entire family. This year we hope to highlight some of the advances in aviation immediately following WWII.
World War II Heritage Days is October 8, 2022 at the Commemorative Air Force (CAF) Airbase Georgia Warbird Museum at Atlanta Regional Airport-Falcon Field, Peachtree City, Georgia. The hours for the event are from 10:00 a.m. to 4:00 p.m. Following the day's events, please join us for a Forties Victory Dance in the Hangar from 5:00 p.m. to 7:00 p.m. General admission covers this event, but donations are greatly appreciated!
Click the link below to get your tickets!
Atlanta Regional Airport-Falcon Field
1200 Echo Ct.
Peachtree City, GA, 30269
More Info: https://www.tickettailor.com/events/commemorativeairforceairbasegeorgia/722399?fbclid=IwAR2WT0BDlhFsi5nhL81Z0rHeFF7zATQbFFERCgXLqbjB_dx9BLgn3z_nLnY