CAF WARBIRD TUBE - Halifax 57 Rescue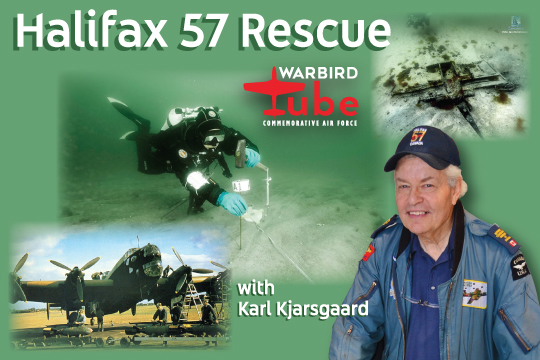 Online Event Recently, Karl Kjarsgaard of the Bomber Command Museum of Canada took part in an expedition to locate a rare Halifax bomber underwater in the Baltic Sea. Join us as we talk with Karl and get an update on the expedition and what's to come in the recovery of the Halifax aircraft.
Tune in on Wednesday at the link below.
Dallas, TX, 75237-4728
More Info: https://www.youtube.com/c/CAFMediaTV