Capital Wing Homecoming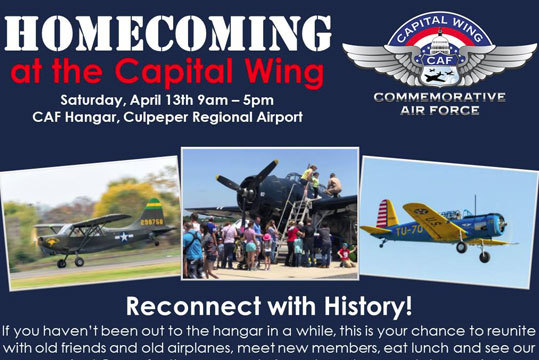 Reconnect with history! If you haven't been out to the CAF Capital Wing hangar in a while, this is your chance to reunite with old friends and old airplanes, meet new members, eat lunch and see our new engine! Come for the camaraderie and maybe even take an airplane ride. It's FUN for the whole family!
Activities for kids available all day. Airplane rides offered for donation.
For more info call (540) 402-1818 or message us on Facebook. @CAFCAPWING
Culpeper Rgnl
Culpeper, VA,
More Info: http://www.capitalwing.org/