Bluebonnet Air Show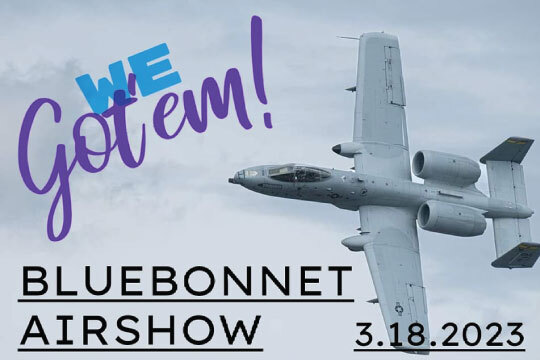 The Bluebonnet Airshow has once again secured the appearance of the A10 Thunderbolt Demonstration Team!
Of course, this wouldn't be a Commemorative Air Force event without the old birds as well, such as the B25, C47, P51, and many more beautiful World War II-era aircraft.
Also, join us as we unveil the Highland Lakes Squadron's C47, the Texas Zephyr!
Burnet Municipal Airport
2302 S Water St
Burnet, Texas , 78611
More Info: https://www.bluebonnetairshow.com/?fbclid=IwAR08DXTntXowrFyTgRp2wQC8GOWK57gTOkgLPMplAA6SSgFYP_XwYiiRllA