WASP Homecoming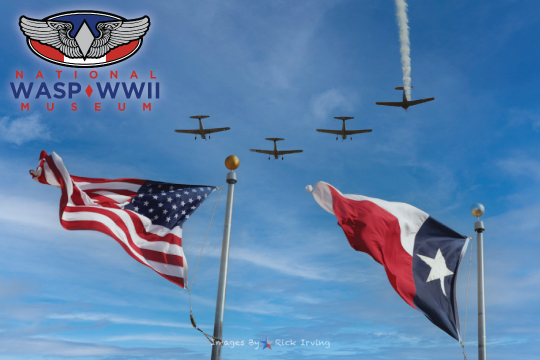 The National WASP WWII Museum will once again host their WASP Homecoming at Avenger Field in Sweetwater, TX.
Guests will enjoy a wide range of aircraft, flyovers, Drop Zone demonstrations, authors and speakers, flying model airplanes, and much more.
For more information visit their website below.
---
The WASP Museum invites all Warbirds to Avenger Field in celebration of the WASP on April 28 – 29. For more information, please contact Josh Hamaty at 325-232-1566 or at aviation@waspmuseum.org.
Avenger Field
Sweetwater, TX,
More Info: https://www.waspmuseum.org/homecoming/