Authors, Art, and Appetizers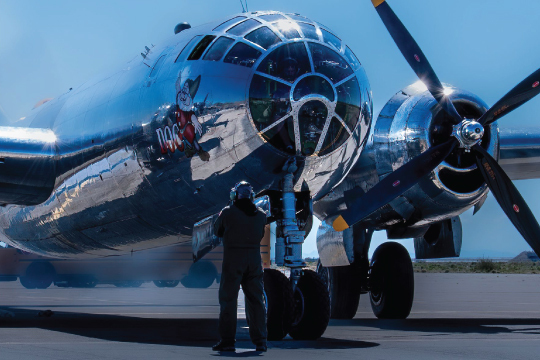 Join the Heart of America Wing for a private event at their museum\hangar featuring the only flying Kansas-built B-29 remaining---the fabulous "Doc." In addition to Doc and several other warbirds on display, they will have a wine tasting and sales from Twisted Vines winery, displays of artwork and photography highlighting military aviation, and veterans and authors telling their stories.
Each attendee will be entitled to appetizers, a glass of wine from Twisted Vines winery, a commemorative wine glass, and an "insiders" cockpit tour of the fabulously restored B-29 Doc. Click the link below to purchase tickets.
New Century, Kansas,
More Info: https://checkout.square.site/buy/3GDF4GKWDC6BVYQ3732EDN2T