CAF Warbird Tube – P-63A Kingcobra Walkaround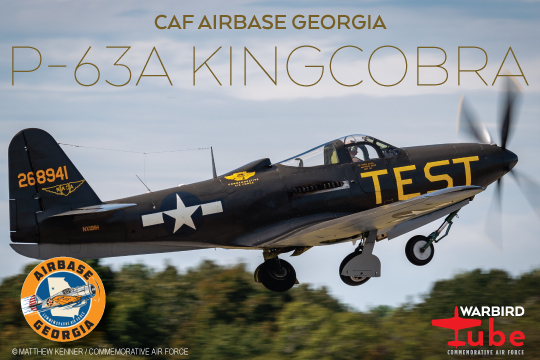 Online Event Wed. 7 p.m. CDT - The CAF's P-63A Kingcobra assigned to Airbase Georgia has a fascinating history that they can't wait to share. The P-63 was one of the most advanced propeller-driven airplanes of World War II, but it arrived too late to see action with American pilots. In 1945, it became a test plane for the National Advisory Committee for Aeronautics (NACA), the predecessor of the National Aeronautics Administration (NASA). Learn why this aircraft is named "Miss Betty," has the word "test" in large yellow letters on its nose, and so much more.
Register to watch live at the link below!
Dallas, TX, 75237-4728
More Info: https://attendee.gotowebinar.com/register/2460537030623645274