Hangar Hang Over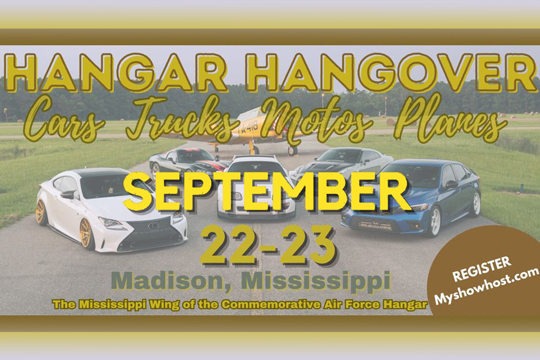 Back for a 5th year it's The Hangar Hangover, Mississippi's only Aviation and Automotive event. NO WHERE ELSE in Mississippi can you see incredible show cars next to amazing examples of aviation, many fully restored aircraft from the World War II era. Hangar Hangover takes it one step close, where attendees can book a ride in some of these incredible aircraft and see flight demos all day long.
Tour the hangar for the Mississippi Wing of the Commemorative Air Force and meet seasoned pilots.
Part show, part history and education expo, The Hangar Hangover has something for everyone and is a great, family, friendly event for all ages.
Bruce Campbell Field
Madison, MS,
More Info: https://www.myshowhost.com/event-details/the-hangar-hangover