CAF Warbird Tube - Spitfire Mk XIV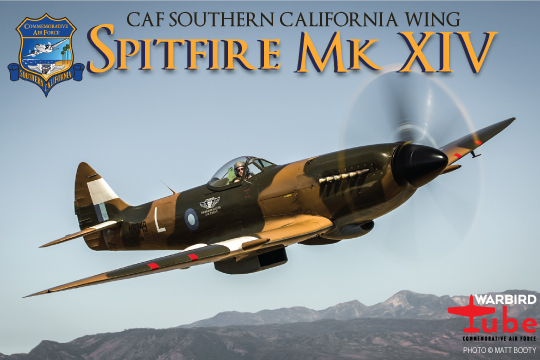 The Spitfire is a British single-seat fighter used extensively by the Royal Air Force and other Allied countries. The CAF's Supermarine Spitfire FR Mk XIVe is a late model that missed the War in Europe. On August 9, 1945, she was assigned to the Royal Air Force's Southeast Asia Command. This variant of Spitfire is very rare — there are only three flying examples in the world and only one in the U.S. She is painted as she would have looked in service with the RAF in India in 1945. The CAF's Spitfire is assigned to the Southern California Wing (@officialcafsocal) in Camarillo, California. Join members of the CAF's SoCal Wing for an in-depth look at this aircraft.
Register to watch at https://register.gotowebinar.com/register/1553201345743273561.
Dallas, TX, 75237-4728
More Info: https://register.gotowebinar.com/register/1553201345743273561