<< Back to All News
Commemorative Air Force Announces This Year's Featured 12 Planes of Christmas
DALLAS, TX (August 31, 2023) - The Commemorative Air Force (CAF) will host its annual "12 Planes of Christmas" online giving campaign this December. Designed to support the aircraft of the CAF, the World's Largest Flying Museum. This event highlights the efforts of the organization and its volunteer members, who restore and preserve its fleet of over 175 World War II aircraft.
Each year, 12 aircraft of the fleet are selected to be featured during the "12 Planes of Christmas" campaign, each with different historical significance and in various stages of restoration; some need support to become airworthy again. The aircraft featured this year are:
SNJ-4 – Music City Wing
B-24 Diamond Lil – B-29/B-24 Squadron
YO-55 Ercoupe – Great Plains Wing
L-5 Nasty Break – Floribama Wing
SB2C Helldiver – West Texas Wing
R4D Ready 4 Duty – Dallas/Fort Worth Wing
PT-23–New England Wing
PT-17 Stearman – Airbase Georgia
Mk. XIV Spitfire – Southern California Wing
OY-1/L-5 – Capital Wing
Bell 47 – Bayou State Escadrille
C-60 Goodtime Gal – Houston Wing
The featured project is the C-47 That's All, Brother's return to Europe to commemorate the 80th Anniversary of D-Day.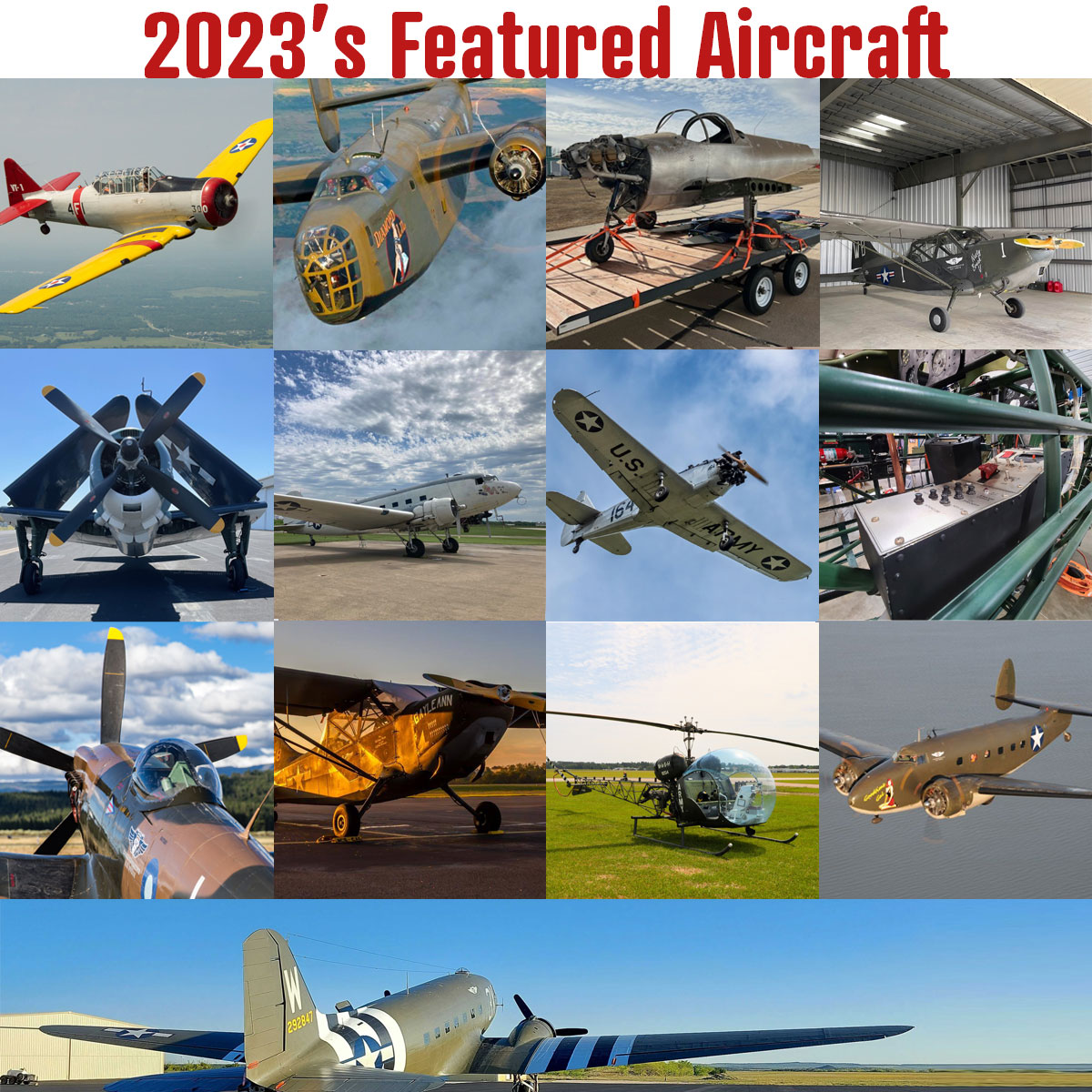 Although these aircraft will be featured, you can support any aircraft in the fleet during the fundraising event. Stay tuned for more information, stories, and videos highlighting these aircraft this Winter.