Make a gift to Keep 'em Flying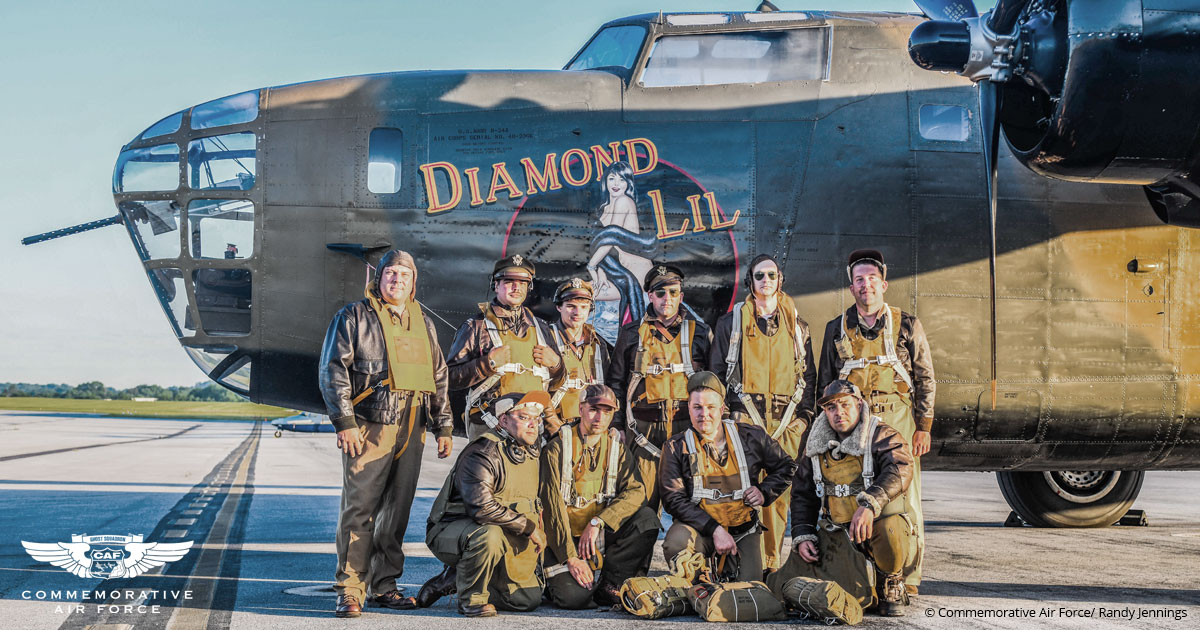 The Commemorative Air Force® (CAF) was founded to preserve history by restoring historic World War II aircraft back to flying condition and to educate new generations of Americans on the value of military aviation in assuring our nation's freedom. These airplanes, and the men and women who built, flew, and maintained them – changed the world forever! We can never let them be forgotten.
More than just a collection of airworthy warplanes, our fleet of more than 175 aircraft, known as the CAF Ghost Squadron®, recreates, reminds, and reinforces the lessons learned from a defining moment in American history.
This history is worth saving… and worth passing on.
Having trouble with this form? You can make your donation over the phone by calling the Development Office at (214) 330-1700 EXT 105. Prefer to mail in a donation? Click here to download mailing instructions. Mail to the address below:
Commemorative Air Force
Development Office
P.O. Box 764769
Dallas, TX 75376

---
Prefer to donate through Paypal? Follow the link below:
---