Missouri Wing
St. Charles, MO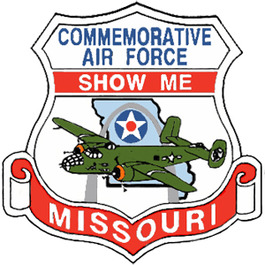 Address:
St. Charles County Smart Airport
6390 Grafton Ferry Rd
St. Charles, MO 63373
Contact number:
(636) 250-4515
Website:
https://www.cafmo.org/
We have two important missions. Our first and foremost duty is to preserve World War II military aviation history. We care not only about aircraft and artifacts, but also the aviation-related memories of the people who participated in or witnessed the war.
Our second mission is to share that history with others. We want especially to pass along the invaluable lessons World War II so clearly taught about achieving peace through strength and preparedness. Our goal is to help foster an appreciation of the remarkable achievements of Americans and free people around the world during that important era of our nation's history.
No events currently scheduled.