Missouri Wing
St. Charles, MO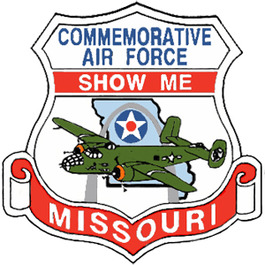 Address:
St. Charles County Smart Airport
6390 Grafton Ferry Rd
St. Charles, MO 63373
Contact number:
(636) 250-4515
Website:
https://cafmo.square.site/
Delivered to the USAAF as 44-31385 in January of 1945, our B-25J stayed in service as a trainer up until it was retired and put into storage at Davis Monthan AFB, AZ in 1958. In 1959, 44-31385 (being assigned to the Aircraft Disposal Office) was sold to its first private owner officially changing its call sign to N3481G. During 1969 in Seymour, IL the bomber was damaged on the ground by a windstorm and did not fly again until 1975. It found its home with the Missouri Wing of the Commemorative Air Force in 1982 and was officially renamed "Show Me" with a civil registration of N345TH. Thus began its life as a living history aircraft and one of the few elite bombers of the Ghost...
...
The Missouri Wings TBM-3E Avenger came off the production line in May of 1945 at the Eastern Aircraft / General Motors Corporation's Trenton, New Jersey Plant. On May 19, 1945 the initial inspection was completed and the transfer order for TBM-3E aircraft number 53353 was finalized. For the next few years she would see service on the west coast from San Diego - SO NAS Pearl Harbor - NAF Tillamook - NAF Litchfield - NAS Norfolk. During the years leading to the Korean War, TBM Avengers were mustered for training and active duty. TBM-3E #53353 was assigned to VS-27 which was an Air Anti-Submarine Squadron. Designated as a trainer during the Korean War, #53353 and assigned to VS-27...
...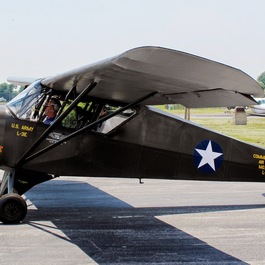 We have two important missions. Our first and foremost duty is to preserve World War II military aviation history. We care not only about aircraft and artifacts, but also the aviation-related memories of the people who participated in or witnessed the war.
Our second mission is to share that history with others. We want especially to pass along the invaluable lessons World War II so clearly taught about achieving peace through strength and preparedness. Our goal is to help foster an appreciation of the remarkable achievements of Americans and free people around the world during that important era of our nation's history.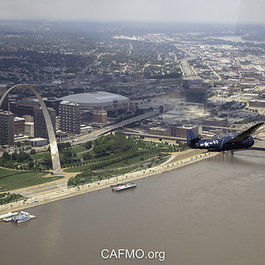 Commemorative Air Force Missouri Wing announces 5th Annual Wings Over St Louis Memorial Day Weekend More Info
May 29th-31st @ 9am.-5pm. – Show-Me, a B-25 Bomber from World War II, made famous by the Doolittle Raiders, will fly into Spirit of St Louis Airport for a three-day barn storming aviation event begins Saturday, May 29 at 9:00 a.m. Several historic aircraft will be on display and available for rides including a B-25 Mitchell (Medium Bomber), a TBM Avenger (Torpedo Bomber), Stearman (Trainer), and Liaison airplanes. This event will take place at the Tac Air ramp, 18260 Edison Ave., Chesterfield, Missouri 63005. These aircraft are powerful American icons bringing the sights, sounds, and stories of World War II aviation to St. Louis. The event will be open to the public May 29 - May 31,...
...
Commemorative Air Force Missouri Wing - Hangar Dance More Info
Looking for a fun thing to do in September? Well look no further, after the flood and covid we are getting the band back together! We will have a small air demonstration then dance to the music of Sentimental Journey until your feet can't take it anymore. This is our biggest fund raising event of the year which allows us to continue our mission of educate, honor, and inspire! We will have raffles and silent auctions. Tickets are $20 online or $25 at the door. Hope to see everyone there, and lets have some fun! Party like they did in 1945! What's better than warbirds and music. Dress up in period clothing if you want to (not required) and have a blast with The Sentimental Journey Band....
...