United Kingdom Wing
Northampton, England NN1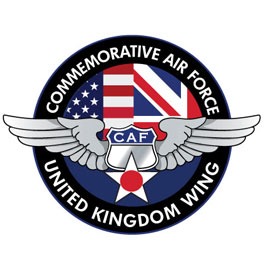 Address:

Northampton, England NN1
Contact number:

No aircraft currently assigned.
Commemorative Air Force United Kingdom Wing, is the UK branch of the Commemorative Air Force. The Worlds largest flying Museum, dedicated to the preservation of historic military aircraft. In November 2020 the CAF's UK Wing was formally granted an association with the Commemorative Air Force. Since our re-establishment of a UK branch we have steadily seen our numbers swell, to around 40 UK members, If you are interested in becoming a CAF Colonel member, and supporting the mission to "Educate - Inspire - Honour," then please don't hesitate to drop us a line. You do not have to be a qualified pilot or aviation mechanic to get involved with supporting the CAF mission.
No events currently scheduled.