Bayou State Escadrille
Hammond, LA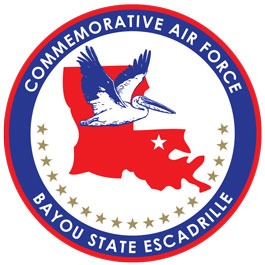 Address:
Hammond Northshore Regional Airport
P.O. Box 432
Hammond, LA 70404
Contact number:
(985) 320-0245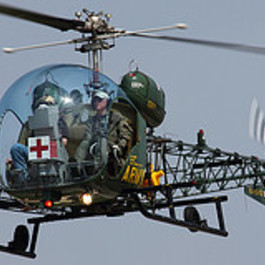 The Bell 47 is a single rotor single engine light helicopter manufactured by Bell Helicopter.
The Bayou State Escadrille is a wing of the Commemorative Air Force formed to expand the presence of the CAF organization to the bayou state area. Our group consists of pilot and non-pilot aviation enthusiasts and we welcome all interested to join our group. We are a new organization but growing fast and are excited about our potential to carry on the preservation and education of these aircraft.
We meet at 10am on the third Saturday of each month at the Hammond Airport terminal building. You are welcome to attend our meeting to learn more about the organization.
Mailing Address: Bayou State Escadrille Wing PO Box 432 Hammond LA 70404
To become a member of the Bayou State Escadrille you must also be a member of the CAF in good standing. Please visit the CAF website to find out more details about joining. Click here to join the CAF
After joining the national organization you will receive your membership packet and Colonel number. You will need your CAF Colonel number to complete the BSE application process.
No events currently scheduled.