Central California Valley Squadron
Modesto, CA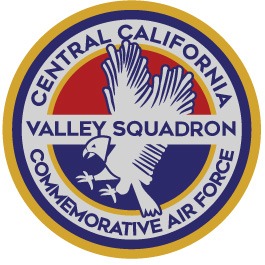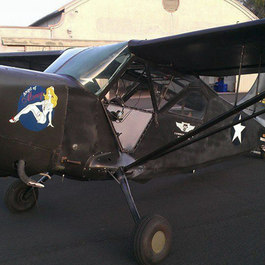 The Stinson L-5 Sentinel was a World War II era liaison aircraft used by all branches of the U.S. military and by the British Royal Air Force. Along with the Stinson L-1 Vigilant, the L-5 was the only other American liaison aircraft of World War II that was purpose-built for military use and had no civilian counterpart. All other military liaison airplanes adopted during World War II were lightly modified "off-the-shelf" civilian models.
The Central California Valley Squadron is a squadron of the CAF . Our Hangar, built in 1928, is one of the oldest in California and houses L-Birds (Liaison Aircraft) from 1942 through 1951.
The CAF was founded to acquire, restore and preserve in flying condition a complete collection of combat aircraft which were flown by all military services of the United States, and selected aircraft of other nations, for the education and enjoyment of present and future generations of Americans.
No events currently scheduled.