Dallas/Fort Worth Wing
Lancaster, TX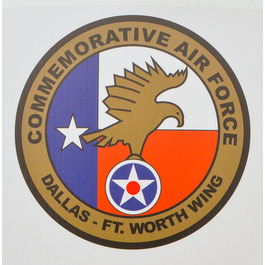 The DFW Wing is home to four fantastic planes which are all flown regularly in support of the CAF Mission. These aircraft are restored, maintained, and flown by our member/volunteers known as Colonels.
Warbirds On Parade More Info
"Warbirds on Parade" is an annual event hosted by the Dallas Fort Worth Wing of the Commemorative Air Force (CAF). With this event, the CAF seeks to honor American veterans and educate the younger generation about the role of aviation in America's fight for freedom. Vintage WWII aircraft, classic car show - fun for the whole family!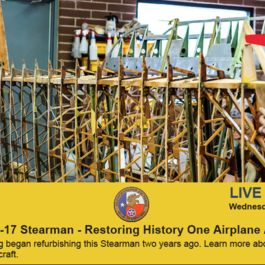 PT-17 Stearman - Restoring History One Airplane At A Time More Info
The Dallas/Fort Worth Wing began refurbishing this Stearman two years ago. Learn more about the tasks ahead to complete this special aircraft, and find out more about the history of this airplane as we take you on a ride.
DALLAS/FORT WORTH WING- Warbirds on Parade More Info
DALLAS/FORT WORTH WING- Warbirds on Parade- Classic Military Aircraft & Car Show.
75+ Classic Cars, WWII Aircraft, & Helicopter Rides Airborne Heritage Parachute Team Free Admission: Parking $10