EOD Detachment
Midland, TX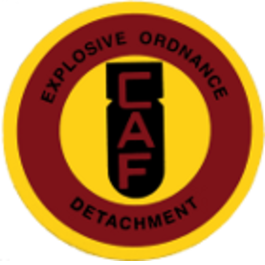 No aircraft currently assigned.
The EOD is charged with, in close coordination with CAF aircraft, to safely conduct demonstrations, using high explosives for the air show audience. Our goal is to safely get a maximum audio and visual effect from the items we have at our disposal. Our plan is to put on a show that is exciting enough that hopefully some of the children and adults in the audience will have a mental picture of air to ground warfare. Our members believe that our effort will help viewers reflect on the reality of war, and remember the sacrifice made by those who served, that we might better appreciate our unalieanable right of freedom.
No events currently scheduled.