High Sierra Squadron
Reno, NV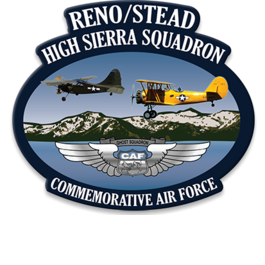 Address:
316 California Ave
PO Box 60878
Reno, NV 89506
Contact number:

Website:
http://hsscaf.org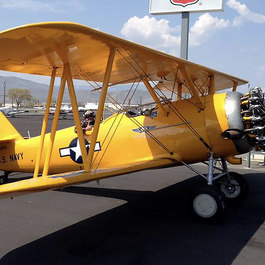 This yellow Navy N3N-3 biplane, N4009A, was built by the Naval Aircraft Factory in Philadelphia, PA, on April 1, 1941. The aircraft was in active service as a primary trainer at the Naval Air Station, Glenview, Illinois, from 1942 until 1945. These aircraft earned the nickname "YELLOW PERIL" due to their ability to shame inattentive pilots and contribute to them "washing out" of training. It was sold as surplus to L.H. McCurley in 1946. McCurley replaced the original 225 horsepower engine with a 600 horsepower Pratt & Whitney R1340 engine. The front cockpit was removed and a hopper installed for its spraying duties. McCurley used 4009A as a crop duster in the Central...
...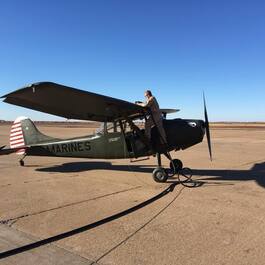 The mission of the Commemorative Air Force is: Education, such that generations of Americans will value and support the contributions of military aviation in assuring our nations freedom. The Goal of the High Sierra Squadron of the Commemorative Air Force is to support the Commemorative Air Force mission.
High Sierra Squadron is an all volunteer group of Pilots, Mechanics, and members of the general public dedicated to education and preservation of our military aviation history. We donate our time, money and energy to help preserve our historically significant military aircraft and educate the public on our military history.
We support a Commemorative Air Force Cadet program for those 12 to 23, which encourages youth to learn our aviation history and promote aviation as a lifelong learning goal. We also offer the possibility of flight training towards a pilots certificate.
We are a 501(c)(3) organization under IRS regulations. Donations and contributions are tax deductible under sec. 170 of the code.
No events currently scheduled.