Devil Dog Squadron
Georgetown, TX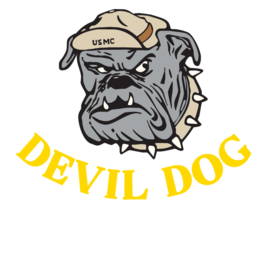 Address:
Georgetown Municipal
209 Corsair Drive
Georgetown, TX 78628
Contact number:
(512) 869-1759
Website:
http://devildogsquadron.com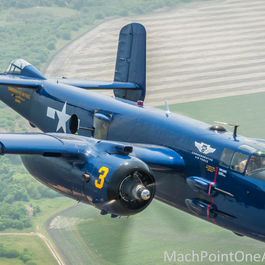 The Devil Dog is a B-25J-30-NC. The Serial Number is 44-86758. She was built in Fairfax - Kansas City, Kansas in early 1945.
The Devil Dog Squadron is one of the most unique and hardest working in the CAF. Dog crew come from all walks of life, from A&P mechanics to law enforcement to high tech. We haven't been blessed with a wealthy benefactor or grant money, so the Dog has to work hard to get the resources necessary to keep her flying. T-shirt sales at airshows, for which the crew are (in)famous, have managed to fund not only the continued operation of the Devil Dog but much needed restoration work like our brand new paint job.
Some of the crew's favorite experiences in the Dog include the once-in-a-lifetime Arsenal of Democracy flyover of Washington DC in 2015, and our overflight of both Devil's Tower and Mt. Rushmore on the way back from Sidney, MT, in 2014.
No events currently scheduled.