Highland Lakes Squadron
Burnet, TX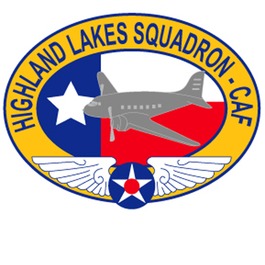 The Highland Lakes Squadron is a branch of the Commemorative Air Force founded in 1992. We are a working museum, dedicated to preserving vintage WWII aircraft. We are open to the public 3 days a week, and we can arrange field trips and special events; Donations accepted to cover costs of events.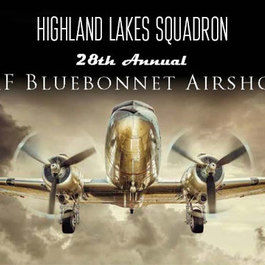 BlueBonnet Airshow More Info
Bluebonnet Airsho! 2nd Saturday in September What time is the Air Show? Gates will be open to the public at 9:00 a.m. Static aircraft displays to the public will be available from 9:00 a.m. to 11:30. The program begins at 12:00. Air Show performances start at 12:30 p.m. and finishes around 4:00 p.m. Where is the Air Show? The Bluebonnet Air show takes place at the Burnet Airport which is located on the South side of the city on Highway 281. What about Parking? Signs and traffic cops will direct you to parking. There is free parking located on the East side of Highway 281 behind the Cecil auto dealership. Shuttle buses will chauffeur you to the front gate. On site...
...
29th Annual Bluebonnet Airshow - Burnet, Texas More Info
Date & Times: Saturday, March 20,2021 9:00 a.m. to 3:30 p.m. Ticket Prices: Adults (18 & Up) $20.00 Senior (60 +) $15.00 Active Military w/ID $15.00 Teens (13-17) $10.00 Children (6-12) $7.00 5 & Under Free Coming Soon! Advance ticket purchase discount for adult tickets. Purchase online for $17.50 until September 1. Stay tuned for a link to purchase your 2020 Airshow tickets Bring your Lawn Chairs! Mostly unobstructed views of the sky so bring plenty of sunscreen. This Year's Acts - We are hard at work setting up this year's acts. Stay tuned, you will not be disappointed! Returning this Year - 2020 Bluebonnet Air Show is happy to welcome back Lake Area Rods &...
...