Indiana Wing
Indianapolis, IN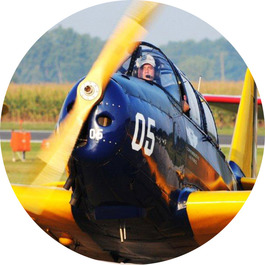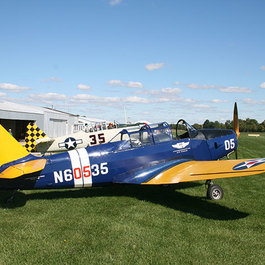 The Indiana Wing is the proud owner of a PT-26 Cornell, which was used during the period of WWII as a primary trainer with both the USAAF and the RCAF. N60535 was manufactured by Fleet Aircraft, Ltd., Fort Erie, Canada in December of 1944. After the war it passed through various owners until the Indiana Wing took possession of the aircraft in 1981. In 1986 the Cornell was removed from service for a total restoration, and in October of 1999 the PT-26 again took flight from the Mt. Comfort airport just east of Indianapolis where she had been undergoing restoration for the past 12 years. Current Pilots/Sponsors Col. John Bennett Col. Bruce Cooper Col. Rich Quinnette Col. Dennis...
...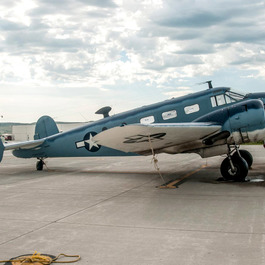 The Beech SNB is a US Navy/Marine variant of the civilian Model 18 Twin Beech. Over half of the 10,000 produced from 1937 and 1970 were for to the US Military. Military variants include C-45, AT-7, AT-11, SNB, F-2, and JRB. Uses included light transport, photo-reconnaissance, and navigation, bombing, and gunnery training. Many Twin Beech aircraft survive today after serving post-military as relative inexpensive, reliable light cargo aircraft. N4207 was manufactured by Beech in Wichita, Kansas, 1943 as a Navy/Marine SNB-2, BuNos 67124 (c/n 4664). In 1954 it was remanufactured by Beech and redesignated by the Navy to a model SNB-5P, a photo reconnaissance trainer. In 1962 the Navy...
...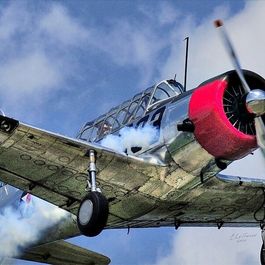 Vultee BT-13 Valiant, Col. Greg Mahler
An American basic trainer flown by most student pilots during World War II. It was the second phase of the three phase training program for pilots. After primary training, the student pilot moved to the more complex Vultee for basic flight training. The BT-13 had larger engine and was faster and heavier than the primary trainers. It required the student pilot to use two way radio and to operate landing flaps and a two-position variable pitch propeller. A variant is the BT-15.
The Indiana Wing CAF is a flying museum that maintains and flies a Fairchild PT-26 Cornell and and a twin engine Beech SNB (RC-45J). Member owned aircraft include a Vultee BT-13 Valiant, Stinson L-5 Sentinel, AT-6 Texan, and a Stearman. The Indiana Wing has aircraft based at Indianapolis Metropolitan Airport (UMP), located in Fishers, and Sheridan Airport (5I4), which is located north of the city of Sheridan on Jerkwater Road.
No events currently scheduled.