Lone Star Wing
Marshall, TX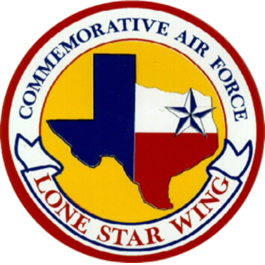 This aircraft was assembled from parts over 10 years ago. Wing members worked diligently to bring her to flying status from the parts of two different Stearman aircraft donated to the LSW all those years ago. The aircraft is painted in Navy colors and is maintained in flying condition by the diligent efforts of the members of the Lone Star Wing based in Marshall, Texas.
The Lone Star Wing has been in existence for over 30 years. Currently the wing operates a PT-17 Stearman in furtherance of the CAF mission. The Wing is based in Marshall, TX. Meetings are every third Saturday of the month at 10 am unless otherwise posted on the website (see https://www.lonestarwing.org/blog/news for meeting change notices).
No events currently scheduled.