Mile High Wing
Broomfield, CO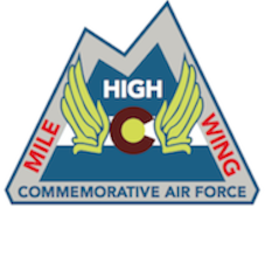 Address:
Rocky Mountain Metro Airport
Hangar 4
11855 Airport Way
Broomfield, CO 80021
Contact number:
(303) 728-4762
Website:
http://www.milehighwing.org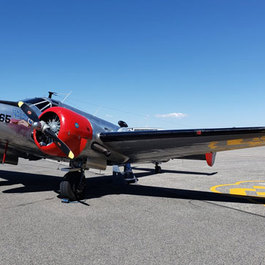 Meet the Sonoran Beauty
The 1943 Beechcraft 18 UC-45J/SNB-5 is a rare Twin Beechcraft 18 in its original military configuration minus wartime radios. It was built at the Beech Aircraft factory as an SNB-2 and served on active duty with the U.S. Navy from July 1943 until 1965 and is a three war veteran. The aircraft served state side as a navigation trainer or transport carrier and was upgraded to the SNB-5 configuration in the early 1950s. The Mile High Wing also has the original Navy log books.
The Mile High Wing received its charter in February, 1999. We are based out of the Rocky Mountain Metropolitan Airport in Broomfield, Colorado (Denver Metro area). We have 42 members and growing. All of our members are volunteers who have a great love for maintaining these war veterans aircraft for the years ahead. Our Wing, like any CAF unit, receives no federal funding. The brief summer air show season, aircraft tours, memorabilia sales and on-going financial support by the members themselves, are the only way our Wing maintains it's self. All monies go towards the acquisition and maintenance of the aircraft.
No events currently scheduled.