Mile High Wing
Broomfield, CO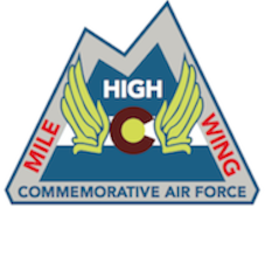 Address:
Rocky Mountain Metro Airport
Hangar 4
11855 Airport Way
Broomfield, CO 80021
Contact number:
(720) 383-9265
Website:
http://www.milehighwing.org
The Mile High Wing received its charter in February, 1999. We are based out of the Rocky Mountain Metropolitan Airport in Broomfield, Colorado (Denver Metro area). We have 42 members and growing. All of our members are volunteers who have a great love for maintaining these war veterans aircraft for the years ahead. Our Wing, like any CAF unit, receives no federal funding. The brief summer air show season, aircraft tours, memorabilia sales and on-going financial support by the members themselves, are the only way our Wing maintains it's self. All monies go towards the acquisition and maintenance of the aircraft.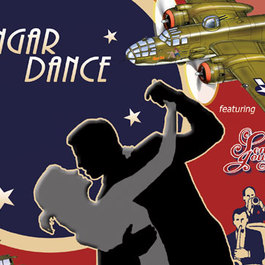 Mile High Wing Hangar Dance More Info
======================================= $20 ADVANCE - $25 AT THE DOOR PRESENTING THE 'WINGS AND SWING' HANGAR DANCE -- SATURDAY, MAY 25th ROCKY MTN METRO AIRPORT – Broomfield, CO Pedestrian Access Gate [event website](https://www.facebook.com/events/2280271105581116/) [Mile High Wing website](http://www.milehighwing.org/dance/) Hangar Dance: 5 – 10 pm Swing Dance Lesson: 6:30 – 6:50 pm Band: Bianca and the Flyboys / 7 – 10 pm Master of Ceremonies and DJ: Greg Kyle / 5 – 10 pm THE C.A.F. MILE HIGH WING BRINGS YOU LIVE MUSIC AND DANCING AMONG THE BACKDROP OF THE WWII B-17 "SENTIMENTAL JOURNEY," AND OUR WWII SNB-5 "SONORAN BEAUTY." BIANCA and the FLYBOYS PROVIDE THE...
...