Spirit of Tulsa Squadron
Tulsa, OK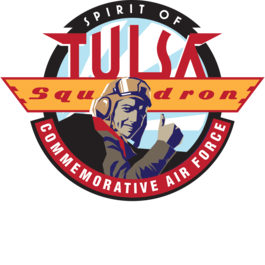 Address:
RL Jones Riverside Airport
801 E 91st St.
Tulsa, OK 74132
Contact number:
(918) 828-4046
Website:
http://www.caftulsa.org/
In 1988 eight people with an interest in preserving aviation history began the process to form The Spirit of Tulsa Squadron. On November 17, 1990, the newest unit of the national Commemorative Air Force was officially sanctioned.
The Spirit of Tulsa Squadron works on the past with an eye to the future. We have a flyable PT-19 and Stinson 108-1 and are restoring a PT-26 which is expected to be complete by the Fall of 2018. We sell rides on our PT-19 and Stinson throughout the warmer months and offer gift certificates for both aircraft.
We are fortunate to be housed at the Tulsa Technology Center located on Jones airport in south Tulsa. This is a state of the art facility with a large hangar space, a dedicated office, a tool and equipment room, as well as a classrooms where meetings and ground school take place.
The spirit of camaraderie is strong in our squadron. We currently gather for monthly meetings on the last Saturday of each month at Tulsa Technology Riverside Campus room A114 at 10AM. We work on restoration projects on Tuesday evenings, beginning as early as 3:00pm for some and going to as late as 8:00pm. The other Saturday mornings of the month our squadron schedules time to work on our projects. We never work on an empty stomach, traditionally meeting at 7am for breakfast at 'First Watch' restaurant at 82nd and Lewis in Tulsa. At 8am, we caravan to the hangar and divide up for our various assignments for the day and work until noon.
We are especially happy to have people of all ages and backgrounds in our squadron, from 12-year- olds to ninety plus, every race, color and creed, men and women. There is a place for everyone in The Spirit of Tulsa Squadron! Please remember that you do not have to be a pilot or mechanic to join us, just someone interested in joining a fellowship of men and women who have a patriotic bent and a desire to preserve a bit of aviation history, while having fun doing it. We need people of all professions, from clerical to engineers; from computer literate folks to salesmen.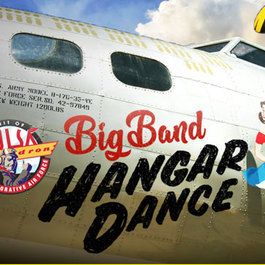 Big Band Hangar Dance More Info
The 2018 Big Band Hangar Dance is Saturday, November 3rd. Every November, we host one of America's largest Big Band Hangar Dances! This memorable event recreates the sights and sounds of a bygone era by offering an evening of nostalgic 1940's style swing dancing in the ambiance of an authentic-looking WWII hangar that will be filled with military aircraft, vehicles and historical memorabilia. Music of the big band era will be provided by the "Sounds of Music" band as it plays swing dance favorites by Glen Miller, Tommy Dorsey, Benny Goodman and others of that special time. Date and Location: Saturday, November 3rd :: 6pm - 10pm Tulsa Tech Riverside Campus 801 E. 91st...
...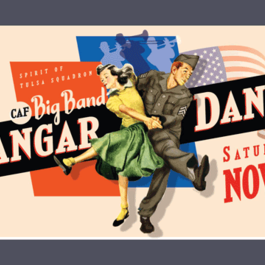 Big Band Hangar Dance More Info
SAVE THE DATE – SATURDAY, NOVEMBER 9th, 2019 Tulsa Tech Riverside Campus
Experience An Authentic WW2 Hangar Dance! Doors open at 6pm Swing dance lessons begin at 6:30pm Dance begins at 7pm
• "Sounds of Music Orchestra" Live Big Band • WW2 Warbirds Surrounding the Dance Floor • Food and Drink Available for Purchase • FREE Swing Dance Lessons • Spin-to-Win Warbird Rides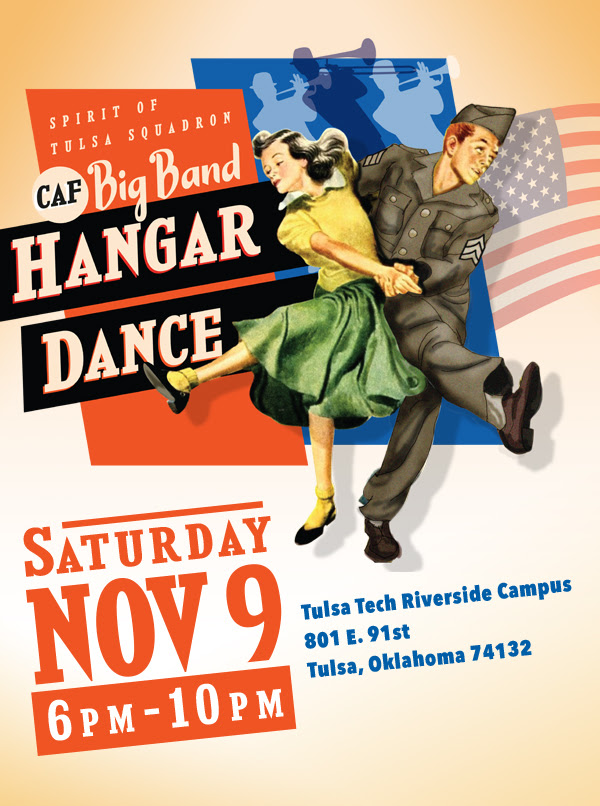 STAY TUNED FOR TICKET INFORMATION!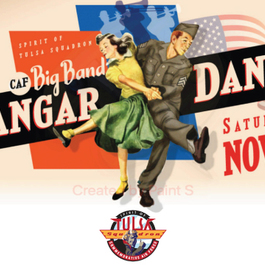 Spirit of Tulsa Squadron - Hangar Dance More Info
Join the Spirit of Tulsa Squadron for a Big Band Hangar Dance!
For the first time, they will have the PT-19 with her sister the PT-26 on static display as well as a C-47, a Sea Fury, and military vehicles.
A Family Event
FREE Swing Dance Lessons starting at 6:30
Live Big Band Music by The Sounds of Music Orchestra
Food and Drink Available For Purchase
Silent Auction
The dress code is 1940's style or casual.
To purchase tickets, click the link below!