Big Easy Wing
New Orleans, LA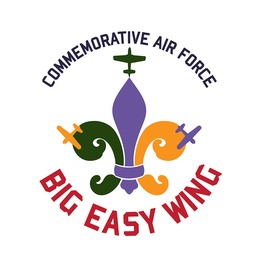 Address:
New Orleans Lakefront Airport
8550 Steadman Blvd
New Orleans, LA 70126
Contact number:

Website:
https://bigeasywing.org/
The Big Easy Wing is a newly formed organization officially designated on Friday, April 28, 2017 by the Commemorative Air Force.
Designed to acquire, restore and preserve WW2 Warbirds to flying conditions.
We want you! Individuals who are interested in flying and learning the historical importance that these aircraft's served in the "War to End all Wars". To become a member of this organization, you must first become a member of the Commemorative Air Force (CAF) which is $200.00 per year. The Big Easy Wing dues is $50 per year. We are looking for all interested members whether you are fascinated by restoration, public relations, or piloting one of these phenomenal aircrafts. All pilots must be licensed.
No events currently scheduled.