Rainier Squadron
Auburn, Washington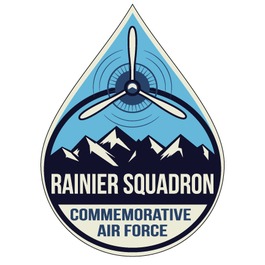 Address:
Auburn Municipal Airport (S50)
2143 E St NE Suite 2
Auburn, Washington 98002
Contact number:
(206) 248-2887
Website:
https://www.cafrainier.org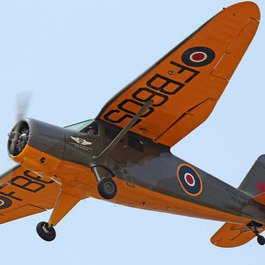 Stinson AT-19, serial number 77-333, was built in November 1944 as an AT-19-VW (under the designation Model V-77 of its parent company, Consolidated-Vultee Corporation) at the Stinson Aircraft factory in Wayne, Michigan (a Detroit suburb). Subsequently, the United States Government provided this AT-19, now carrying the U.S. Army Air Forces serial number 43-44046, to the United Kingdom under the Lend-Lease Program. The Royal Navy Fleet Air Arm assigned FB605 to this AT-19. After being ferried to Newark, New Jersey, disassembled and crated, FB605 was shipped to the East Indies via a transport/cargo ship (lashed atop the ship as "deck cargo"). FB605 was assigned to a Royal Navy Aircraft...
...
The CAF has returned to the Puget Sound with a small, but growing, cadre of Colonels eager to share our Royal Navy Stinson Reliant (AT-19) and our important story of aviation history and preservation across the Northwest. Join the effort and follow us here and on Facebook and Instagram as we represent the CAF at regional events.
No events currently scheduled.