Mississippi Wing
Madison, MS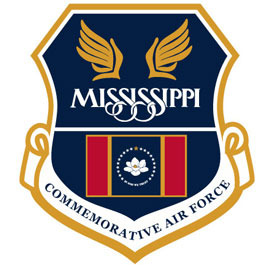 In April of 1944, it rolled off the assembly line and came to Mississippi to be the primary training plane for new pilots which it did till the end of WWII.
For the last 20 years, it has been hangared in Texas. She returned home to Mississippi last year and was named "Mississippi Queen."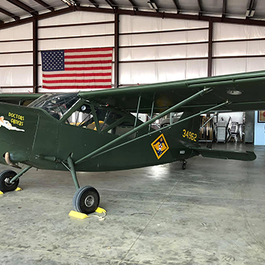 A generous donor with a special relationship with the Mississippi Wing recently donated the Stinson L-5 Doctors Orders to the Commemorative Air Force (CAF). The American Airpower Heritage Flying Museum board has just assigned the aircraft to the Mississippi Wing.
The Mississippi Wing of the Commemorative Air Force is an all volunteer organization based in Madison, MS at Bruce Campbell Field. We are a local representation of a worldwide organization known as the Commemorative Air Force. We are charged with the mission to acquire, restore and preserve in flying condition a complete collection of combat aircraft which were flown by all military services of the United States, and selected aircraft of other nations, for the education and enjoyment of present and future generations of Americans.
No events currently scheduled.