FloriBama Wing
Pensacola, FL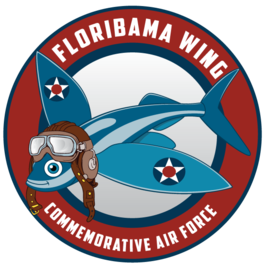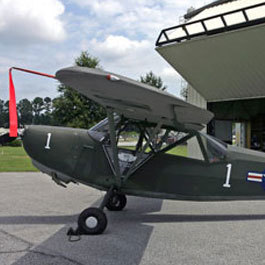 The Stinson OY-1 Sentinel is a two-seat World War II-vintage observation aircraft. Nearly 3,500 were built making it the second most widely used Army Air Corps liaison aircraft. The aircraft served in European and Asian theaters and with the Marines in the Pacific. It continued service in the Korean War but was replaced by other aircraft and helicopters in 1955. With short field takeoff and landing capability, the OY-1 performed reconnaissance, artillery spotting and aerial ambulance duties. It delivered supplies, could lay communications wire, rescued Allied personnel in remote areas and even flew missions as a light bomber. This particular Stinson OY-1 Sentinel was accepted by...
...
Welcome to the CAF Floribama Wing! The Commemorative Air Force Floribama Wing is located at the Milton Peter Prince Airport on the sunny Emerald Coast of Florida. Our Wing was formed in 2018 and we currently operate an L-5 Sentinel.
Mailing Address: CAF FloriBama Wing, C/O Colonel Roy Kinsey at Walborsky & Bradley, 438 East Government Street, Pensacola, FL, 32502, USA.
No events currently scheduled.