FloriBama Wing
Pensacola, FL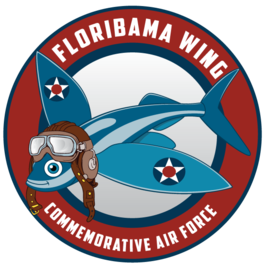 Address:
Pensacola International Airport (PNS)
2430 Airport Blvd.
Pensacola, FL 32504
Contact number:
(850) 449-5318
Website:
Coming Soon...
No aircraft currently assigned.
We are a brand new unit of the Commemorative Air Force formed in 2018, and will soon be located at / in the vicinity of the Pensacola lnternational Airport (PNS). Currently, we are looking to acquire an L-5 Sentinel, a Boeing Stearman, and a T-6 Texan. Our Website and Facebook page are coming soon. In the meantime here is our contact information: Unit Leader: J. Phillip Webb - 850-449-5318 Asst. Unit Leader: Rick Bell - 850-543-0875 Exec. Officer: Tony Diez - 402-871-6606
Mailing Address: CAF FloriBama Wing, C/O Colonel Roy Kinsey at Walborsky & Bradley, 438 East Government Street, Pensacola, FL, 32502, USA.
No events currently scheduled.