CAF Headquarters
Dallas, TX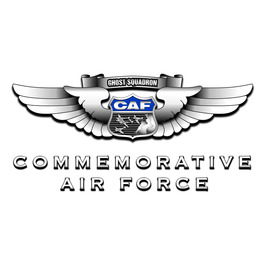 Address:
Dallas Executive Airport
5661 Mariner Dr.
Dallas, TX 75237
Contact number:
(877) 767-7175
Today, the CAF owns and operates the largest collection of vintage military aircraft in the world: 165 fighters, bombers, transports and trainers. The extensive care of the CAF's fleet is done almost entirely by members who volunteer their time and resources to maintain, fly and exhibit these aircraft at events across America. What keeps the organization focused and its members engaged is our mission: "Education, such that generations of Americans value and support the contributions of military aviation in assuring our nation's freedom."
The CAF has always operated with the idea that, to teach history, one must go beyond traditional methods like history books and noiseless museums. One of the reasons the CAF has remained a flying museum is because the sights, sounds and smells of these historic aircraft make for a more impactful personal experience. Therefore, much of our educational effort involves attending airshows around the country. Nearly all CAF aircraft are available for guided tours, and more than 80 aircraft are able to give rides to the public, making hands-on access a large part of the educational experience.
No events currently scheduled.